For mountaineers wishing to spend a 360 degree holiday in the mountains, above 4000 meters,  through breathtaking views and cozy shelters in the heart of Monte Rosa. Definitely a week of adventure!
First Day
Ascent by cable car to Plateau Rosà, ascent of the Western Breithorn (4165 m) with traverse towards the Central Breithorn (4160 m.). Descent in the direction of the Verra glacier. Arrival at the Guide d'Ayas refuge (3400 m.). Dinner and overnight.
Second day
Ascent of Castore (4221 m.), crossing of the sharp ridge, descent to Colle Felik to reach the Quintino Sella refuge (3600 m.). Dinner and overnight.
Third day
Crossing of the Lys Glacier, ascent to the Naso del Lyskamm (4100 m.), and then ascent to the Pyramid Vincent (4213 m.) and descent to the Mantova refuge (3455 m.) (Or else to the Gnifetti refuge). Dinner and overnight.
Fourth day
Ascent of the Lys glacier to the homonymous col and ascent to the Ludwigshohe (4342 m.) from where there is a fantastic view of the Macugnaga Valley. Ascent to the peak Gnifetti (4554 m.) Dinner and overnight stay at the highest refuge in the Alps: the Margherita hut.
Fifth day
Ascent to the Zumstein peak (4564 m.). Descent along the Grenzgletcher glacier, towards Zermatt, you pass the ref. Monterosa Hutte (2795 m.) and then up to take the ski lifts. From the Klein  Matterhorn (3889 m.) descent on foot to Plateau Rosa where you ll' take the lifts down to Breuil Cervinia.
1 PERSON 1900,00 €
2 PERSONS 1090,00 € each



From June to September during the period of opening of the lifts.
Good / excellent athletic training.
Included
The provision of the guide.
Not included
The cost of the lifts, one's own half-board in the refuge and that of the guide, the meals. Possibility to rent technical equipment (ice ax, crampons, harness) at the office.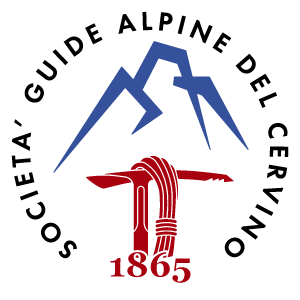 ALPINE GUIDE OF MATTERHORN
Via Circonvallazione, 2 – 11021 Breuil Cervinia
Valtournenche – Aosta – Italy
P.IVA 00146090071 – C.F. 81005360078