If your dream is the conquest of the Matterhorn this program is for you!
During 5 days you will have the possibility to acclimatize and to acquire the technical and athletic level to reach Matterhorn summit at 4478 mt.
DAY 1 : Arrival in Cervinia and first night in Rifugio Guide del Cervino (mt 3.470) to start acclimatizing
DAY 2 : Meeting with your guide, ascent to Breithorn summit (mt 4.165) and back to Cervinia
DAY 3 : More technical day climbing in Punta Tzan (mt 3.320) at Torgnon, or Becca D'Aran (mt 2.952) at Valtournenche.
DAY 4: Meeting in the Guides' office in Cervinia and departure for Capanna J.A.Carrel (mt 3.830) to spend the night there
DAY 5: Ascent to Cervino summit (4.478mt) and descent to Cervinia.
1 PERSON :  1.850 €
2 PERSONS :  1.550 € each 

1 -2
The guide can go with 1 person only on the Matterhorn, 2 persons for Punta Tzan or Becca d'Aran, 4 persons for the Breithorn.


From June to October depending on weather forecast

Mountaineers with good/great athletic training and with experience on mixed terrain.
Included
Mountain guide service, professional insurance, dinner and accommodation in Carrel hut.
Not included
Cost of cable cars, accommodation in Breuil Cervinia, half board at the huts. Possibility to rent technical gear (ice axe, crampon, harness) at our office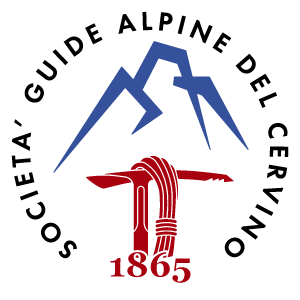 GUIDE DEL CERVINO
Via Circonvallazione, 2 – 11021 Breuil Cervinia
Valtournenche – Aosta – Italy
P.IVA 00146090071 – C.F. 81005360078